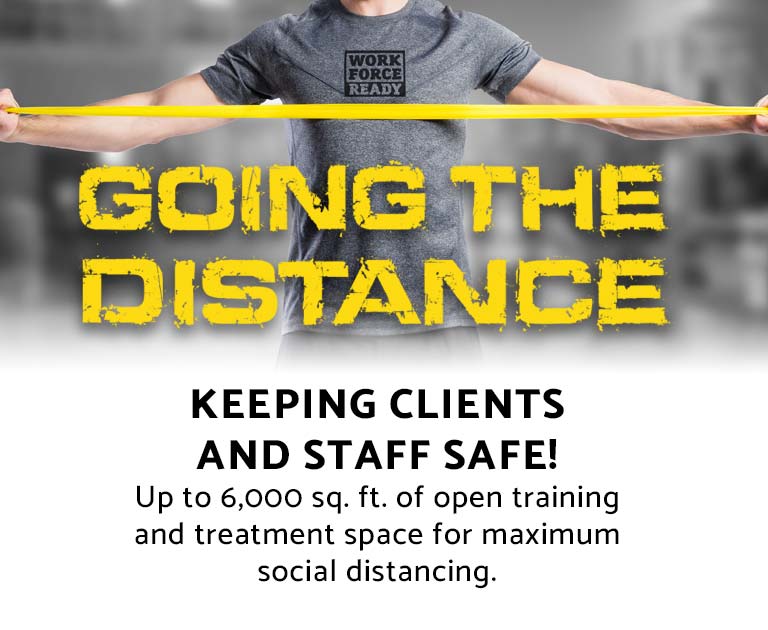 Accidents happen and people need a dedicated team to help them recover. We are your therapy partner, and our sole focus is your successful return-to-work and to insure you are WorkForce Ready!
GETTING WORKFORCE READY
WHAT TO EXPECT


Your success depends on a fast recovery.
We provide a one-on-one approach and encourage you to work at a pace to reach success. It's a workout, so we provide some items to help in the process.